Endlessly beaches, old Venetian cities, castles and palm trees, wild canyons and unique archaeological sites, cosmopolitan resorts and traditional recipes that climbed to the top of the healthiest Mediterranean diet. Dreamy labyrinths with exquisite architectural examples of Venetian and Ottoman domination in the old cities and harbors of Chania and Rethymno. Magnificent seashores, as well as awesome beach bars for more crazy situations and dynamic nightlife for all tastes.
The modern accommodation facilities offer security and comfort to those looking for carefree family moments. The natural beauties of the Crete island, the shallow sandy beaches, the theme parks, the history and culture areas, and the countless activities offered to make the holidays in Crete Island unforgettable.
Crete is an ideal destination for family holidays. Crete, the largest island in the country, is not accidentally one of the most famous tourist destinations in the world.
Picturesque Cretan Villages
Close enough to Heraklion lies the wonderfully picturesque village of Archanes, recent winner of the European Upgraded Village Award. Caution is advised though, as the cobblestone streets, traditional houses, little shops and hearty food of this Cretan village will make you want to move to Crete permanently. This Mediterranean island is known to capture the hearts of many and keep them there.
If you're longing for a more seaside adventure, visit the small islands or islets off the coast, such as Spinalonga. The latter was once a leper colony with a sad history, yet today forms a major attraction for visitors with historical buildings and stunning beaches. Catch the boat to Spinalonga from the picturesque traditional village of Plaka, or head to the cosmopolitan beachside town of Hersonissos, famous for its nightlife, young crowds, and party atmosphere. For a more hidden side of old Crete, above Hersonissos lies the traditional village of Koutouloufari, full of lovely stone houses and narrow paved streets. In the same area, you can also go to the charming seaside town of Elounda that's also famous for its beaches. Even more to the east lies Limanaki a quieter beach spot that's ideal for scuba diving.
On the other side of Heraklion's northern coast, in the region of Rethymnon, drop by the renowned village of Anogeia, a major outpost of resistance against the Nazis during World War II. Continue to the attractive village of Zoniana and on to the stunning Sfendoni cave with splendid stalactites and stalagmites.
Another region of Crete that begs to be discovered is the Lasithi Plateau on the Eastern part of the island, representing a green fertile plane with attractive windmills surrounded by high mountains. Here you might come across the ancient Minoan cave called Psychro, where Zeus was supposedly born.
Lastly, if you're really a mountain lover, you will revel in all the hiking paths and villages as you head up to Mount Psiloritis and others. The European E4 passes through the island, taking you through a cornucopia of surreal experiences. Mediterranean nature, wild herbs, cooler breezes, running fountains and local fauna will greet you, as Greece's most hospitable and friendliest people will open their warm hearts to every guest.
Historical & Cultural Monuments
No stay in Heraklion region is complete without a visit to Knossos, only a few minutes away from the center of town. This Minoan palace, dating from 1700 BC, pays tribute to one of the most advanced civilizations on Earth at that time. See how the kings and queens of the time lived, complete with great artwork, ingenious construction, and sophisticated plumbing, all built over 3000 years ago.
On the other side of Heraklion's northern coast, towards Rethymnon, you will come across Agia Pelagia, a cozy village surrounded by natural beauty and pristine beaches protected from the wind. Here stood an ancient Greek city once that was inhabited by the Minoans some 4,000 years ago. Further down the road and better known for its recent history, the very green village of Fodele invites you to a leisurely walk through its old quarter with beautiful stone houses. Worth visiting here is the El Greco House and Museum where haunting reproductions of the painter's works are on display.
For a completely different experience, a one-hour drive to the other side of the island on the Libyan sea will take you to Agia Galini, a small fishing village transformed into a splendid escape for beachside water sports and a good meal by the sea. Once there, visit Ancient Phaistos, one of the most important sites from Minoan civilization where ruins of a palace complex will enchant you. The neighboring city of Gortyna which destroyed and dominated Phaistos in the 2nd century BC is also not far off. The town which flourished between 1600-1100 BC became a Roman city later on.
While still on the Libyan coast, head to the more secluded is Matala, an idyllic town that also was once home to many historic civilizations. Today it is well known for its caves, used in ancient times as tombs and in more recent times by the hippies of the 1960s.
The stunning gorges of Crete
Crete could be characterized as the land of Gorges. There are more than 250 small and long gorges on the island, more than the rest of Greece. Sfakia region, in the foothills of the Alpine White Mountains, has the most impressive gorges. The Samaria Gorge in Sfakia is the longest and most famous in Europe, while the less-known neighboring gorges are really impressive with lush flora and a very important fauna. Some of them are extremely dangerous to trek in and require guidance from an expert. The following video is a production of the Institute of Speleological Research of Greece.
The most important gorges in Chania, except Samaria, are Kallikratis, Imbros, Aradaina, Eligia, Klados, Tripiti, Agia Irini and Theriso. Smaller gorges are Asfendou, Sfakian Gorge, Prasse, Katholikos, Dittany, Syrikario, Chalase, Deliano, Iliggas, Kapni and many more.
Rethymno has smaller, easier access, but beautiful gorges. The most famous is the Kourtaliotikos Gorge, where the Big River flows and ends up in the Preveli palm forest. Other gorges are Kotsifos, Patsos, Arkadiotiko, and Prassano.
Heraklion prefecture has many gorges, with most of them running across the foot of Psiloritis Mountain of Asterousia Mountains. The area if Asterousia has some of the most amazing gorges in Greece, with the most important being Agiofarago and Martsalo. The Agios Nikolaos Gorge with the  Rouvas Forest is the most beautiful gorge in Heraklion prefecture. Some other gorges are Almiros and Karteros, near Heraklion, Astrakiano, Arvi, Kounaviano, Askiano, Knossano and Astritsi.
Lassithi Prefecture has the most dangerous gorge in Greece, called Cha. There is a 215m high waterfall. The Gorge of the Deads in Kato Zakros and the Gorge of Red Butterflies are some of the important gorges of Lassithi. Other noteworthy gorges are Lamnoni, Perivolakia (Kapsa), Pefkoi and Lapithos.
Heraklion – Aghia Varvara – Vrondissi – Kamares (55 km)
Heraklion-Knossos-Archanes-Vathypetro (20 km)
Heraklion – Gortys – Phaestos – Aghia Triada – Kokkinos Pyrgos – Matala (67 km)
Heraklion – Rodia – Fodele – Marathos – Iraklion (60 km)
Heraklion – Tylissos – Anojia – Axos – Garazo – Iraklion (98 km)
Heraklion – Aghia Varvara – Vrondissi – Kamares (55 km)
Heraklion – Malia – Aghios Nikolaos (69 km)
Heraklion – Plateau of Lassithi-Neapolis Malia – Heraklion
Heraklion – Arcalochori – Ano Vianos -Arvi lerapetra – Gournia – Aghios Nikolaos – Malia – Heraklion
Heraklion – Rethymno
Heraklion – Rethymnon – Chania
Rethymnon – Moni Arcadiou
Rethymnon – Spilli
Rethymnon – Fourfouras – Aghia Galini -Tymbaki Phaestos – Gortys – Iraklion
Aghios Nikolaos – Elounda – Spinalonga
Aghios Nikolaos – Kritsa – Lato
Aghios Nikolaos – Gournia – lerapetra
Aghios Nikolaos – lerapetra – Makris Yialos -Aghios Nikolaos
Sitia – Paleokastron – Vai – Zakro
Chania – Akrotiri
Chania – Omalos – Samaria
Chania – Moni Gonias – Kastelli – Platanoa
Chania – Vrysses – Chora Sfakion
Chania – Kandanos – Paleochora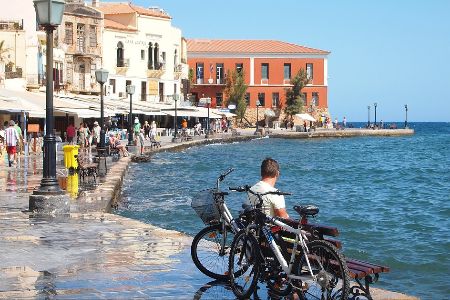 Crete Towns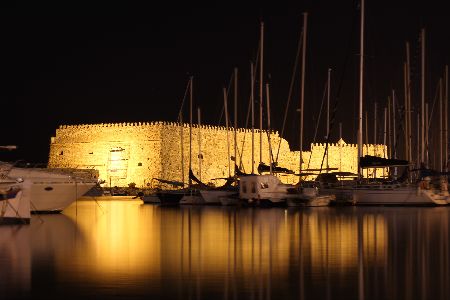 The Venetian Fortezza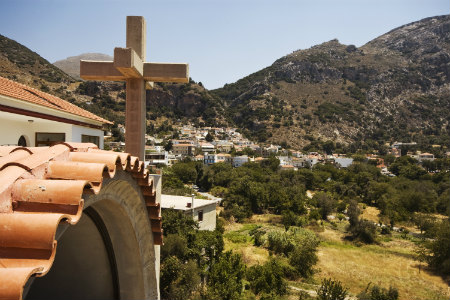 Crete Villages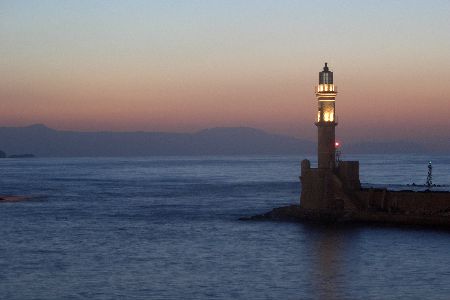 Venetian Lighthouse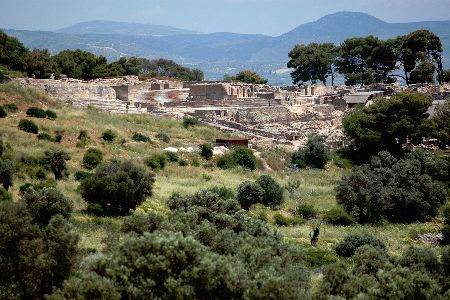 Phaistos Minoan Palace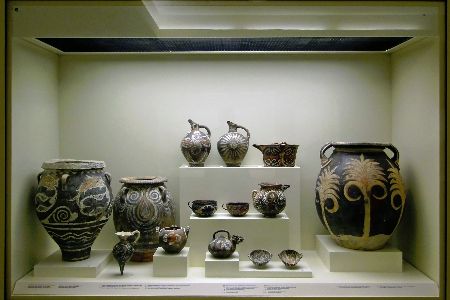 Heraklion Archaeological Museum
Nautical Museum of Crete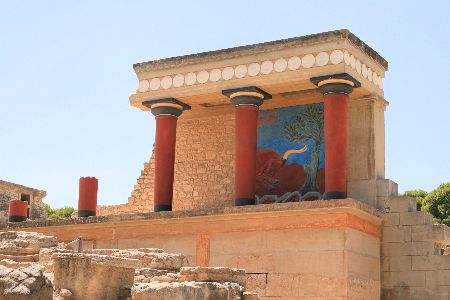 Knossos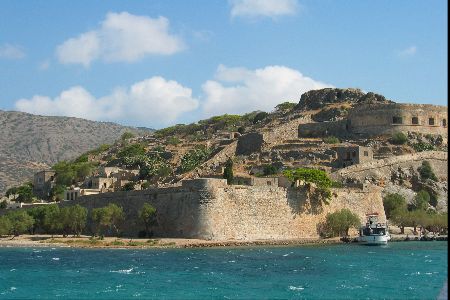 Spinalonga
Arkadi Monastery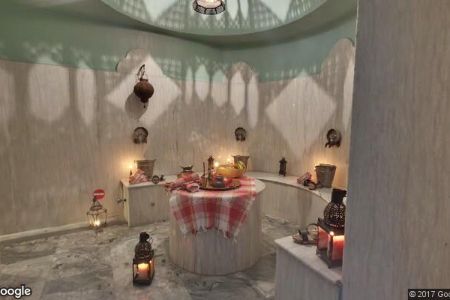 Ottoman Baths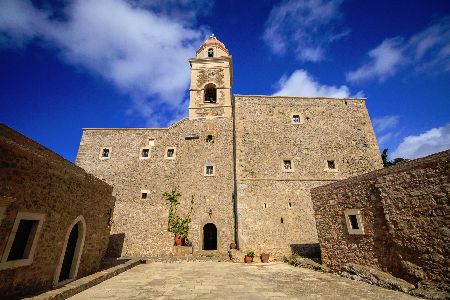 Moni Toplou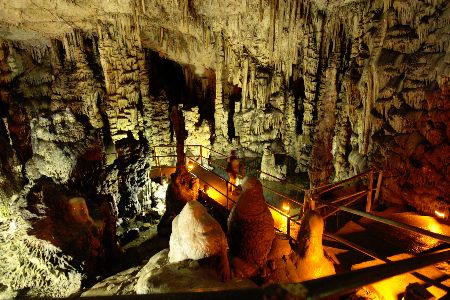 Cave of Zeus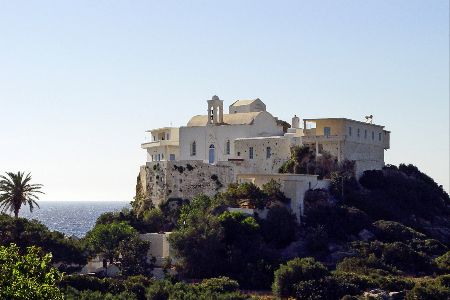 Monastery of Chrissoskalitissa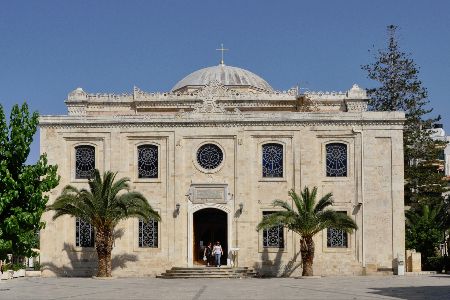 St. Titus Church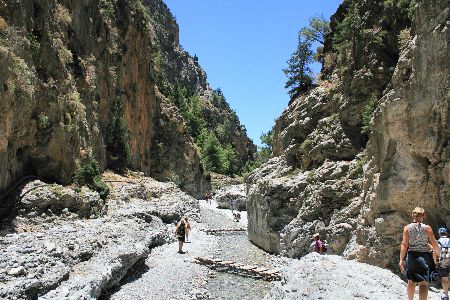 Samaria Gorge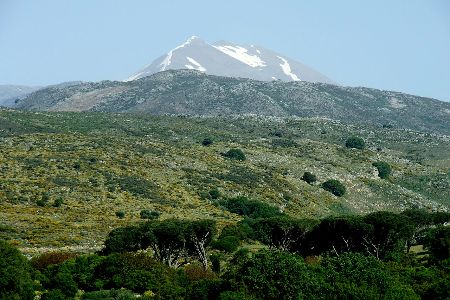 Mount Ida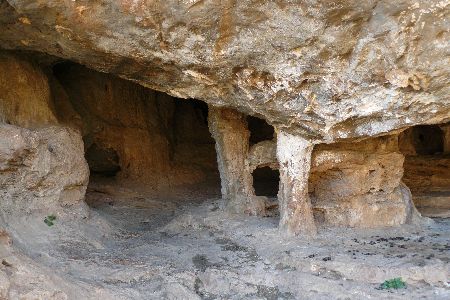 Milatos Cave
Skotino Cave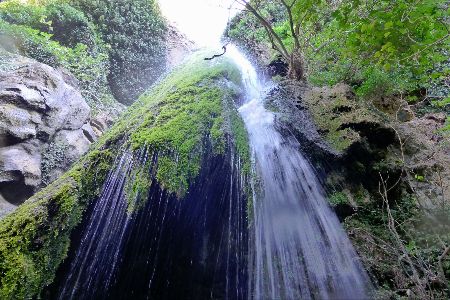 Waterfall of Milona
Glass Bottom Boat Trips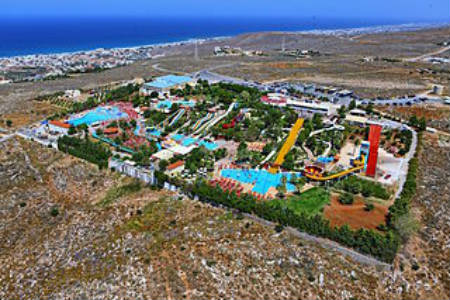 Watercity Waterpark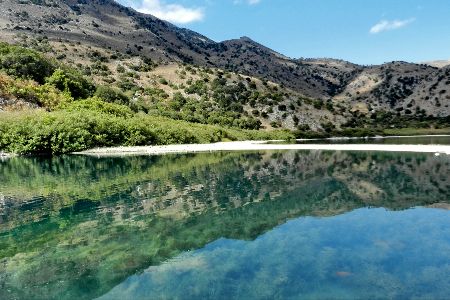 Lake Kournas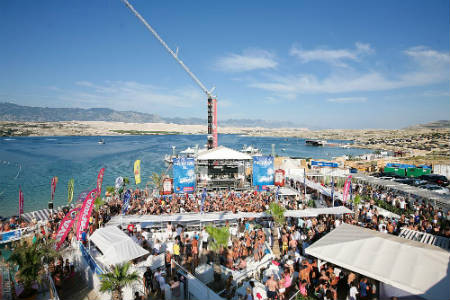 Summer Festivals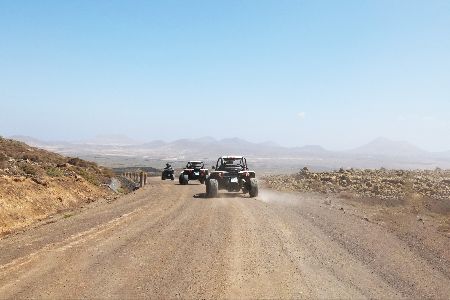 Off Road Buggy Adventure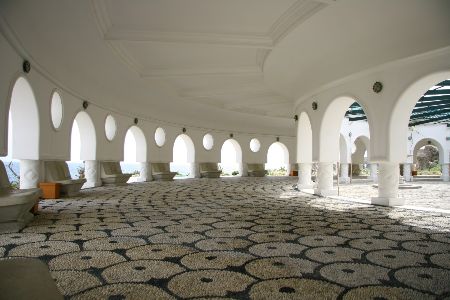 Spas & Wellness Centers
If you are looking for airline tickets and flights to Heraklion and Sitia enter the dates of arrival and departure in the box below, and the online reservation program will show you suggestions and prices for your flight where you can make your reservation directly and securely.