Discover great outdoors in summer colours
Greek currency, the drachma, as of the year 2002, was used for 2650 years. It is also the oldest currency in Europe. In 2002, drachma was replaced by the euro.
In addition to Greek, English is the most widely spoken foreign language. English is the dominant foreign language spoken in the business world of Greece and also taught in the schools.
Most visitors to Greece arrive by air, which is the fastest and cheapest option. Greece has four main international airports that take chartered and scheduled flights.
Did you know that there is no place in Greece that is more than 85 miles (137 km) away from the sea?
Enjoy and relax in clear, turquoise colored waters of Mediterranean sea, explore the authentic and exquisite cuisine, where it is only a step from the farm to the table, and go for a ramble in green nature.
The Greek mainland is becoming increasingly popular as a tourist destination and offers visitors a number of possible routes for round trips. Probably the greatest magic in a journey on the mainland is the unspoiled landscape, its diversity and the impressive mountain scenery.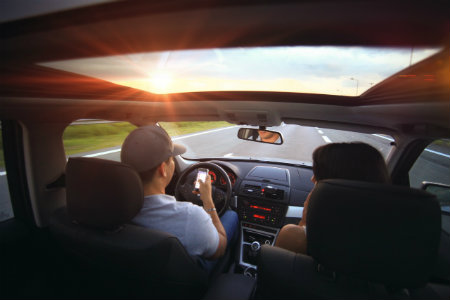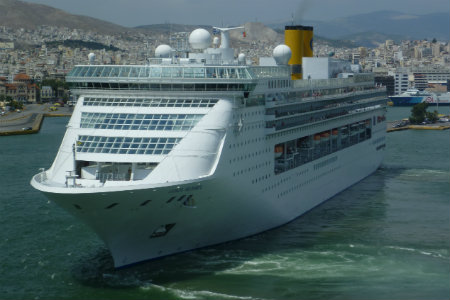 From Italy, main sea routes of the Adriatic connect the ports of Venice, Ancona, Bari and Brindisi of Italy to Patras and Igoumenitsa in mainland Greece. Several ferries also connect Italy to the Ionian Islands, though mostly during summer months. Trip duration varies from a minimum of about 8 hours Brindisi to Igoumenitsa, to a maximum 26 hours from Venice to Patras. Multiple ferries depart for Greece daily.
The easiest and fastest way to get to Greece is by airplane, and you can reach an arport close to your Greek destination either by direct flight from Europe, or via a connection in Athens.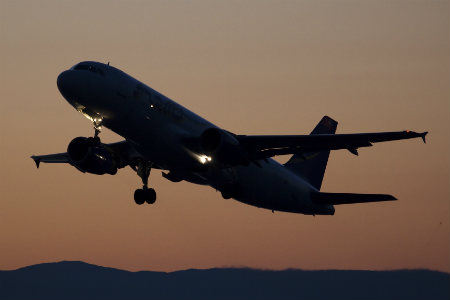 Get ready for the trip of your
"The guide was everything I hoped for, and more. Tour with Point Greece really makes a difference. I would have never discovered the beautiful places we stopped for"
"The trip was fabulous. Pointgreece provided us with a wealth of information. Each place we saw left a lasting impression. I have already recommended this website to others."
"Pointgreece has been an excellent choice for us and have delivered everything we expected and more."
Join Our Nature and Urban Adventures
In Greece, there's always something new and special to discover. Venture out on an adventure-filled exploration of the unspoiled natural surroundings and unique culture of Greece, set off to the mountains and get to know the friendly locals and their customs. You're about to experience exiting new adventures.