Yogurt is an enjoyable but healthy option for breakfast or a light meal. Easy, light and particularly nutritious, it is made from fresh milk, cow, sheep or even buffalo, which has been fermented by converting lactose to lactic acid. Rich in protein and an excellent source of calcium, it is a natural dairy product, ideal even for people with lactose intolerance, offering many health benefits.
Today, yogurt is becoming increasingly popular worldwide, especially in the United States, Turkey, India, and the countries of the East.
A brief history of Yogurt
Yogurt has been made and eaten for at least 5000 years. It is mentioned by the historian Herodotus in the 5th century BC.
The types of Greek yogurt
Traditional Greek Yogurt: This is our most popular yogurt made from cow milk. Rich in texture, it pairs perfectly with spoon sweets or fresh fruits.
Traditional Light Greek Yogurt: It has the same taste as the Traditional Greek Yogurt but is a lighter option with only 2% fat.
Cow Yogurt: Made entirely from cow milk, but it is slightly less thick than Traditional Greek Yogurt and it has a more milky flavor.
Sheep Yogurt: An exquisite choice. Sheep yogurt is produced from fresh Sheep's milk, it is very rich in protein and, according to many, the best yogurt Greece can offer.
Goat Yogurt: Produced in limited quantities and in specific seasons.
What's The Difference Between Regular and Greek Yogurt?
Greek yogurt is often used as a healthier substitute for sour cream, creme fraiche, or mayonnaise.
Greek yogurt has double the protein of regular yogurt.
Greek yogurt has three times the saturated fat than regular yogurt.
Greek yogurt contains half the sodium of regular yogurt.
Greek yogurt contains half the carbohydrates of regular yogurt.
Blueberry Greek Yogurt Cake
Ingredients
1 cup all-purpose flour, sifted
1/2 teaspoon baking powder
1/2 teaspoon baking soda
1/8 teaspoon salt
1/2 stick unsalted butter, softened
2/3 cup sugar
1/2 teaspoon pure vanilla extract
1 large egg
1/2 cup Greek yogurt
1 cup fresh blueberries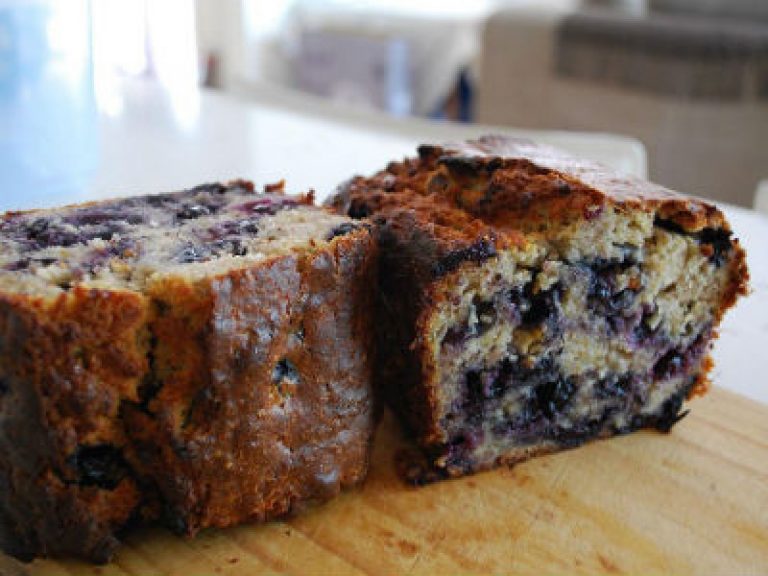 Blueberry Greek Yogurt Cake is super easy, tasty and healthy Greek yogurt cake recipe!
Directions
Preheat oven to 375°F with rack in middle. Line the bottom of a 9×3-inch springform pan (or 9 inch round cake pan) with parchment paper. Grease the side of the pan with butter or cooking spray.
Sift flour, baking powder, baking soda, and salt together into a medium bowl.
In a separate bowl, beat butter and sugar until light and fluffy. Add vanilla and egg and continue beating until very creamy and light in color.
Keeping the mixer speed low, mix in the flour in 2 batches, adding 1/2 cup Greek yogurt in between the 2 batches to the cake batter until combined. Do not overmix.
Transfer the cake batter to the springform pan. Scatter blueberries evenly on top.
Bake until cake turns golden, and the tester comes out clean, about 20 to 35 minutes, depending on your oven.
When the cake is done baking, let it cool (still in the baking pan) on a wire rack. After cake has cooled for about 40 minutes, release the cake from the springform pan. At this point, if the cake is cool enough, you can slide your hand under the cake, between the parchment paper and the bottom portion of the springform pan and move the cake with the parchment paper attached to its bottom onto a cake plate easily.
If using a 9 inch round cake pan, cook in pan for about 30-40 minutes, then invert onto a plate.
Greek Cake with Olive Oil
Ingredients
175 g olive oil
3 eggs
150 g Greek yogurt
grated zest from 2 oranges
230 g self-rising
180 g granulated sugar
1 teaspoon vanilla extract – vanilla powder
Preheat oven to 180* C (350* F) Fan.
In a large bowl, add the olive oil, eggs, yogurt and orange zest.
Beat with a hand whisk until all of the ingredients are combined and the yogurt is completely incorporated in the mixture. You can also do this in a mixer but it's not necessary.
Add all of the remaining ingredients and mix with a spatula until you have a smooth and well combined mixture.
Grease and flour a 10×25 cm rectangular cake or loaf pan. Pour in cake batter.
Bake for 50 minutes.
Ingredients
For the crust:
250 g graham crackers (or any type of digestive cookies)
100 g melted butter
For the filling:
1200 g Greek strained yogurt
300 g granulated sugar
pinch of salt
2 teaspoons lemon juice
1 ½  teaspoons vanilla extract or 3 packets vanilla powder
6 eggs and 2 egg yolks
some melted butter (1 tsp.) for brushing pan
honey, chopped walnuts and thyme leaves, to serve
Directions
For the crust:
Preheat oven to 160* (320*F) Fan.
In a food processor, beat the butter and graham crackers.
Brush some melted butter on the bottom and sides of a 28 cm spring form pan, so that the cheesecake won't stick.
Spread the cookie mixture on to the bottom of the pan and bake for 13-15 minutes.
Remove from oven and allow to cool completely.
For the filling:
Preheat the oven to 230* C (440*F) Fan.
It is very important that the yogurt is at room temperature when you begin. Put the yogurt in a mixer. Beat with the wire attachment for 2 minutes, until it becomes light, fluffy and creamy.
Add half of the sugar and beat for 1 minute on medium speed. Scrape down the sides of the bowl with a spatula, so that all the yogurt is mixed in. Add the remaining sugar, salt, lemon juice and vanilla. Add the 2 yolks, Beat on low, until all the ingredients become fully incorporated.
Scrape down the sides of the bowl, again. Add the eggs, one at a time, waiting for each addition to be completely incorporated in the mixture before adding the next. Once it has all been combined, transfer to the pan.
Bake for 10 minutes, making sure not to open the oven door while baking. Once 10 minutes have gone by, turn the heat down to 100* (200*F) Fan. Bake for 1 ½ hours.
Remove from oven and allow to cool for 5-10 minutes. Using a knife with a very thin blade and carefully run it along the sides of the pan.
Do not remove from pan. Let it cool completely (2 hours).
Put it in the refrigerator.
Just before serving, top with some honey, chopped walnuts and thyme leaves!
Brown Beer and Yogurt Cake
Ingredients
For cake:
220 g brown beer (or golden beer if you don't have brown)
230 g butter + extra for greasing cake pan
60 g cocoa powder + extra for dusting cake pan
300 g all-purpose flour
400 g granulated sugar
some salt
1 teaspoon baking soda
2 eggs
170 g Greek strained yogurt, full fat
1 tablespoon vanilla extract or 2 vanilla powder vials
For glaze:
140 g dark chocolate couverture
100 g heavy cream 35% fat
pistachio nuts, for sprinkling over cake
Directions
For the cake:
Preheat oven to 180* C (350* F) Fan.
Cut the butter into small pieces and place in a pot. Add the brown beer and place over low heat. Wait until the butter melts, then stir and remove from heat.
Add the cocoa powder and beat with a hand whisk until it dissolves.
Transfer to a baking pan and set aside to cool.
In a mixer, beat the 2 eggs and yogurt and sugar, using the whisk attachment, until fluffy. 
Add 1 tablespoon vanilla extract and beat for another 4-5 minutes.
Remove the mixer's bowl and add the butter-cocoa powder mixture. Whisk by hand until completely combined.
Combine the flour, baking soda, sugar and salt in a bowl.
Add them to the bowl and stir just to combine. Do not overmix so the mixture doesn't lose its volume.
Grease a 22-23 cm cake pan and dust with some cocoa powder (instead of flour).
Transfer mixture to pan and bake for 35-40 minutes.
When ready, remove from oven and set aside for 5 minutes in the pan. Then turn out on to a wire rack and allow to cool completely.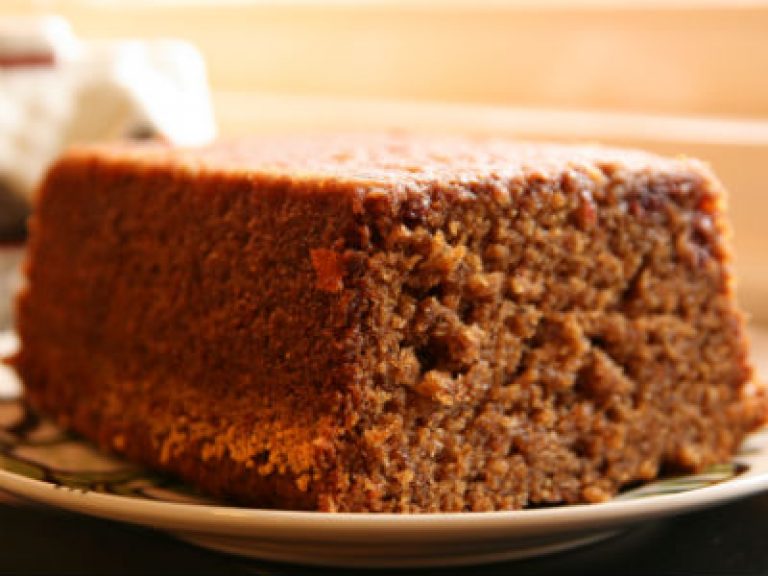 For the glaze:
Finely chop the chocolate couverture and put in a bowl along with the heavy cream. 
Cover bowl with plastic wrap and heat in a microwave for 1-2 minutes set at 800 watts until the chocolate melts.
Stir with a spatula until the mixture is completely combined.
Pour over cake and sprinkle with pistachios! 
Yogurt Mousse with Nuts and Fruit
Ingredients
400 g Greek strained yogurt 10%, chilled
400 g heavy cream 35%, chilled
1 teaspoon vanilla extract
your choice of nuts and fruit, for serving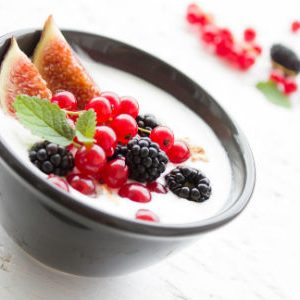 Directions
In a mixer, add the yogurt, heavy cream and vanilla extract (make sure that both the yogurt and heavy cream are chilled).
Beat for 5-7 minutes on high speed with the whisk attachment, until light and fluffy.
Transfer to a bowl, cover with plastic wrap and refrigerate for 30 minutes to chill (you can serve it immediately but it is better if it is set aside for a bit).
Divide between individual serving bowls and serve with nuts and fruit.
Yogurt and Buttermilk Pannacotta
Ingredients
100 ml milk 3.5% fat
30 g caster sugar
4.5 g gelatin (3 sheets)
200 g Greek strained yogurt 2% fat
175 g buttermilk
1 vanilla pod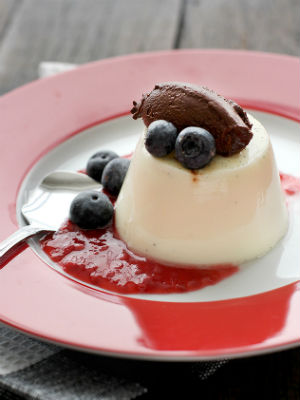 Directions
Slice the vanilla pod in half lengthwise. Remove the seeds from the pod with the back of a small knife. Add the seeds and pod and the milk in a glass bowl. Cover with plastic wrap and microwave for 1 ½ minutes set at 800 watts. Remove from microwave and set aside for 5 minutes without removing plastic wrap.
Soak the gelatin in a bowl with cold water for 2-3 minutes, until they soften and puff up.
In a large bowl, add the yogurt, buttermilk and caster sugar. Use a hand whisk to mix until completely combined.
When the gelatin is ready, squeeze in your hand to release the liquid. Add to the warm milk and whisk until the gelatin has completely dissolved.
Add to the yogurt mixture. Stir to combine and remove vanilla pod.
Line 4 ramekins with plastic wrap, making sure there are no gaps in the lining.
Fill the ramekins with the mixture and refrigerate for 3-4 hours.
When chilled, turn over onto a plate. Remove the plastic wrap and serve with sour cherry spoon sweet or any of your favorite toppings.