The beaches of the island are stunning and will with no doubt cast a spell on you. A number of beaches like Laganas, Gerakas Alikes, Argassi are welcoming you in order to unravel to you their magic. Starting from Alikes and Alikanas beaches which connect to form one long sandy beach, they can be found in the northeast of Zante and you will undoubtedly be impressed by the famous blue caves.
Alykes is a small friendly resort with a wide range of bars, restaurants, tavernas, shops, and supermarkets. Ideal for swimmers of all levels, these stunning beaches are safe for children as well. Also Argassi beach, only 5 minutes from Zakynthos town, located in the southeast of Zante, in a resort of the same name has a sandy beach and has numerous coves waiting for you to explore them and feel the magic of the island taking over you!
Zakynthos has beaches that will surely impress you! Do not hesitate to take one of the many boats on the island, take a cruise and see beaches to remember for a lifetime! So if you find yourself on the island, you should definitely enjoy the crystal blue waters of Laganas and Kalamaki, which have blue flags. There you can find shelters of the turtle Caretta-Caretta, giving birth to their eggs, a unique spectacle that excites young and old. The area of ​​Vassilikos and Keri is also fantastic, with incredible beaches for swimming and relaxation.
Beaches
Zakynthos has many beautiful beaches, some of them cosmopolitan, others hidden, with sand or pebbles, make up a rich list that will suit all tastes. Among the most beautiful beaches, beach bars and sports facilities are Banana, Tsilivi, Alykes, Alykanas, Marathias, Dafni and Porto Zoro.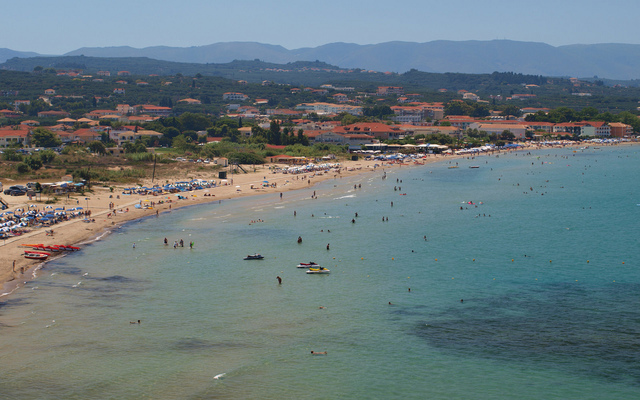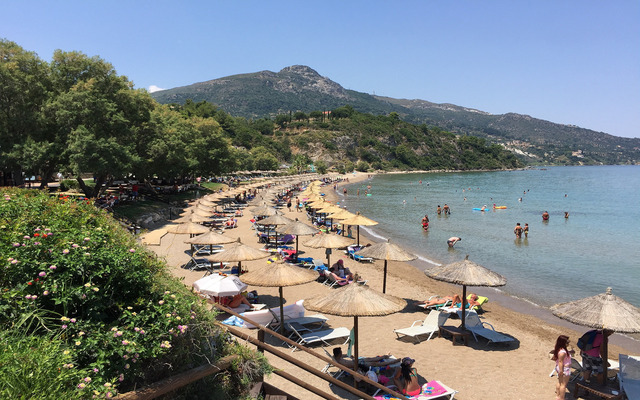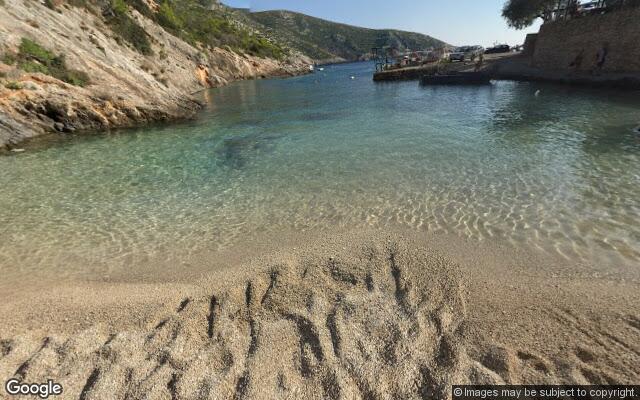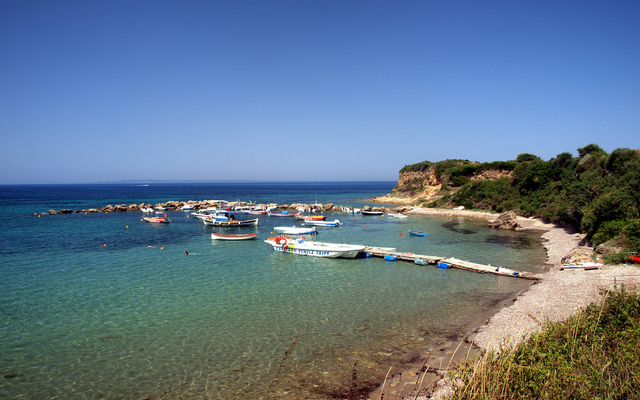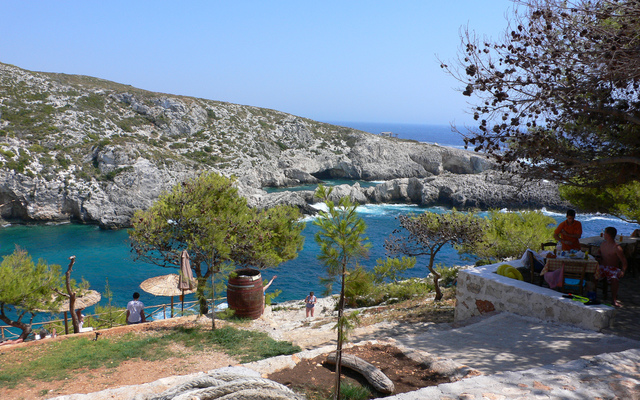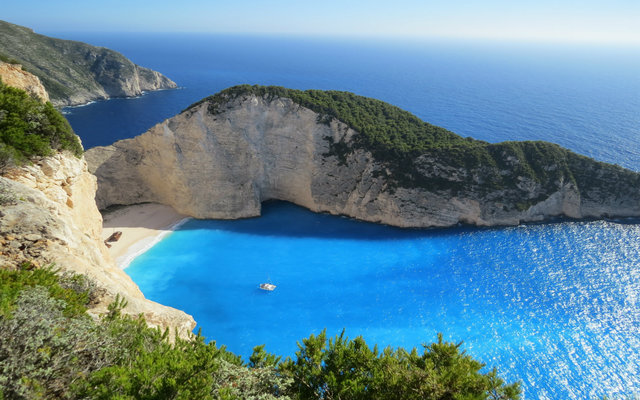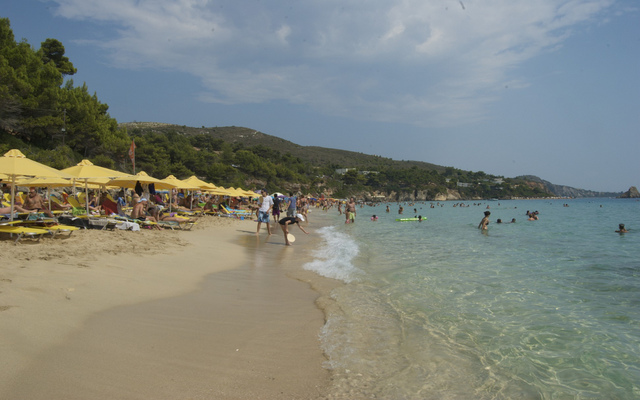 Laganas is located on the southeastern part of the island. It is a place where most of the tourists have their vacations there and of course a place where it lies one of the most beautiful beaches of the island. Its length is 9 Km and is considered to be one of the bigger beaches of Zakinthos you can exercise yourself with seaport if you are fond of them. Near Laganas is Argasi. It is a valley which leads to the sea. After that is Vasilikos a place with many beaches. From Argasi towards the sea, the road leads to Porto Zoro and after that to Gerakas. Gerakas is the beach where turtle Caretta Caretta has its nest, so tourists must be very careful while visiting Gerakas.
The southern part of Zakynthos is Keris Lake (Limni keriou) It has a lot of picturesque cafes the beach is magnificent and there are small boats that can transfer you in about an hour to the caves and to place called Marathia. On the northern part of the island is Tsilivi, Alikes, Alikanas, Schinari. Tsilivi has big and safe enough beaches for small Kids as long as the water is not deep enough and they can play with the sand which seems to be golden. Alikes is a place where lots of tourists have their vacations there. Near it, is Alikanas where pots from Ancient Greece are found that many believe that is probably one of the locations of the ancient town of Arcadia.
On the northern part of the island is Schinari's cape. A place that worths seeing it, is Navagio. It is located on the west part of the island. A wrecked ship Among big rocks which is abandoned in the middle of the beach challenge your fantasy. You can visit Zakinthos not only for the outstanding beaches which are a sheer bliss especially in summer but you can visit it for the mountainous beauty, or better for the variety. It is a place that lives up to any visitors expectations.