A Guide to Mainland Greece
Mainland Greece seems to gain interest, with holidaymakers make this year their summer vacation without having to enter the ship. If you choose to load the suitcases in the car instead of the ship bound for an island you could save up to 300 euros for a family of four. The Greek islands, especially the cosmopolitan ones strike prices on accommodation and meals.
Most of the tourists go directly to the islands. but the interior of mainland Greece is full of culture, history and many beautiful landscapes. The real Greece is the mainland. The Acropolis, Delphi, Nafplio, Olympus, Halkidiki, Macedonia, The Holy Mountain……
In Mainland Greece, the summer destinations are countless, beautiful and most have excellent tourist infrastructure. There are magical places which you can visit by car, bus or a train and a multitude of excellent beaches and crystal waters, ideal for a holiday with friends, family or your partner. From Macedonia to Peloponnese, Greece is full of coastal destinations and resorts that have nothing to envy from the cosmopolitan islands of the Aegean and Ionian.
For this reason, we have prepared a tribute to the best summer mainland destinations in Greece.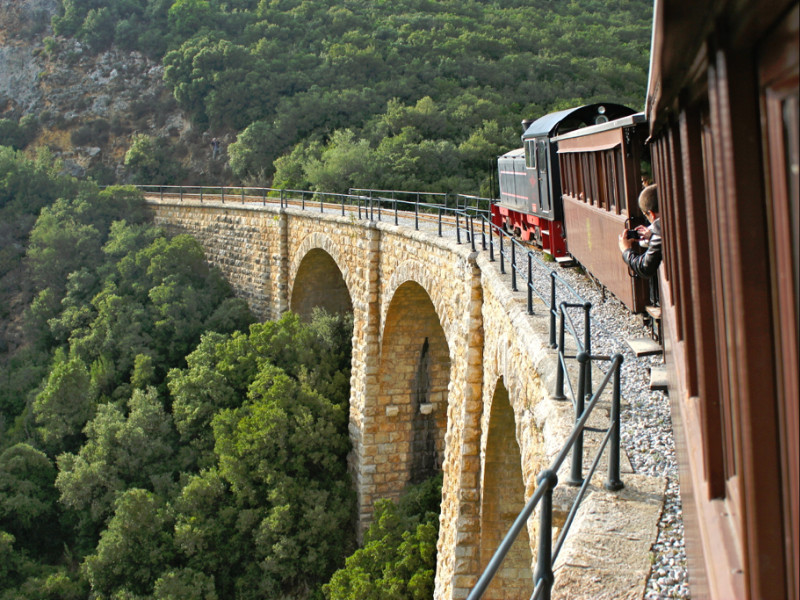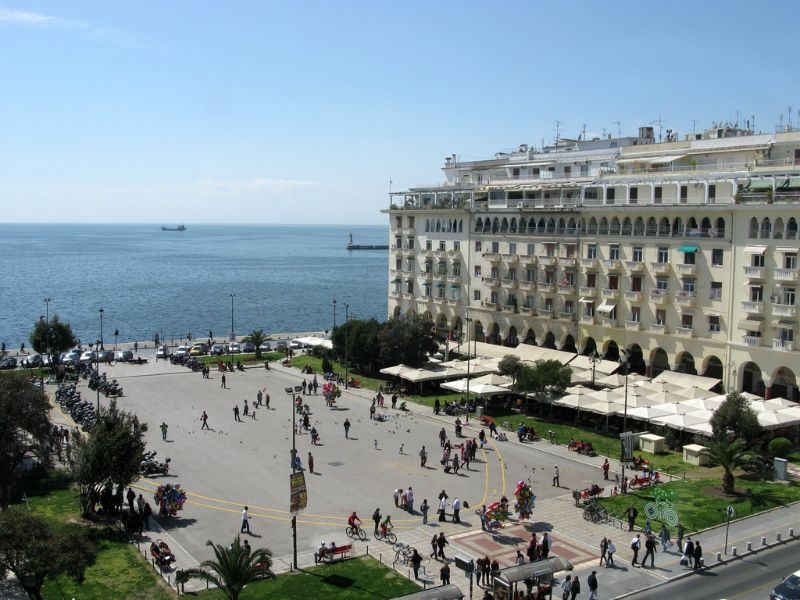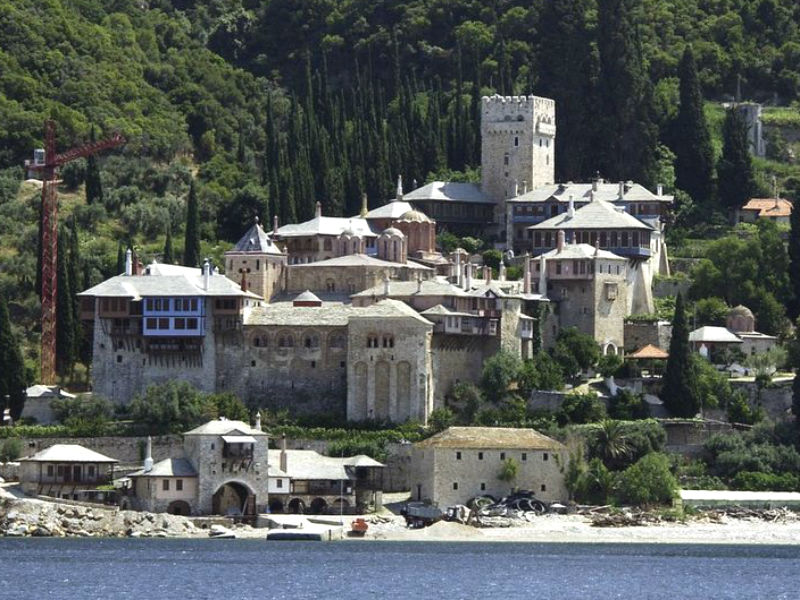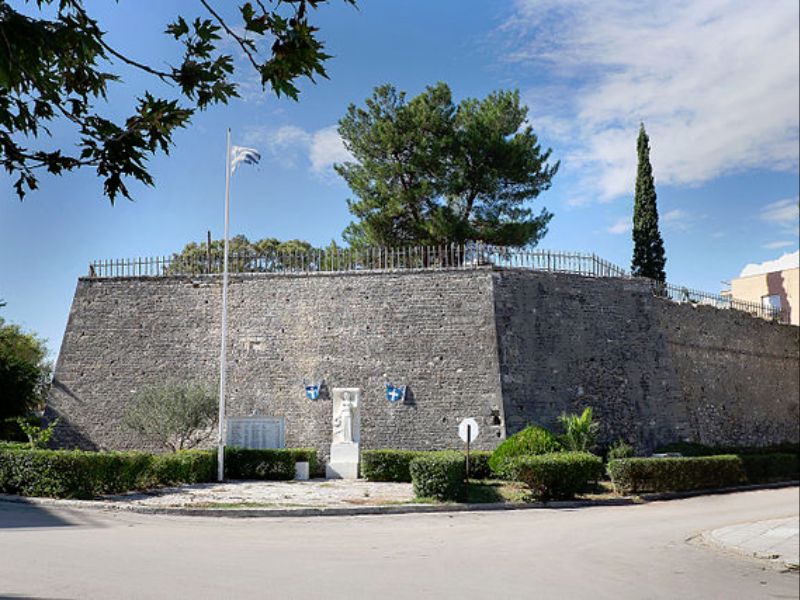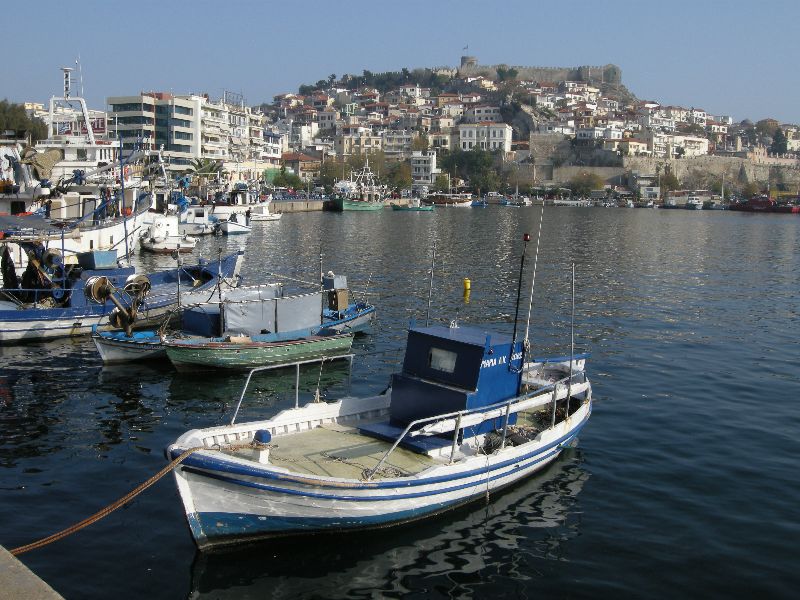 Epirus, Meteora, Nafplio, Peloponnese, Ioannina, Arta, Parga, Pelion, Chalkidiki, Kavala, Mount Athos, Attica, Monemvasia, Patras, Corinth, Larissa, Volos, Thessaly, Thrace, Arta, Preveza, Kalamata, Xanthi, Trikala. With an ancient and rich history, as well as a reputation for hosting a good party, mainland Greece is a wonderful holiday destination. There are unmissable ruins in Delphi and Thessaloniki. Athens is a modern bustling city, rejuvenated by the Olympic games. Macedonia is a beautiful area, rich with connections to Greek mythology. All over Greece, you will find great cuisine and a warm welcome.
How To Get To Mainland Greece
Getting to Mainland Greece and General Travel Information
Greece is about 1800 miles from London to most places, so flying to Greece is the best way. Well served by charter and scheduled flights from the UK, USA, and Europe, mainland Greece offers distinct tourist regions to explore. There are direct flights to a variety of Greek destinations from all the major European airports. Flying time varies from two hours to almost four and a half hours. The cost of charter flights are fairly reasonable, but this depends on what time of the year you are flying. Easter and Christmas are classed as high season, so will be very expensive, January to May should be quite cheap, then June to early September will be more pricy as this is in the main tourist season.
There are boat connections from Venice and Ancona to Igoumenitsa in northern Greece and Patras in the Peloponnese with a bus connection to Athens (Anek Lines, Minoan Lines). Further south in Italy, a number of ships are leaving for Greece in Bari and Brindisi. Among other things, the Greek islands of Corfu (from Bari by Superfast and Ventouris, from Brindisi by European Seaways and Grimaldi), Kefallonia and Zakynthos (each from Bari to Ventouris, from Brindisi with Red Star Ferries) are approached directly from Italy. From the Italian ports, only Venice can be reached directly from Germany by train (from Munich by day and ÖBB Nightjet). Otherwise you have to transfer to Milan (EC from Zurich and Basel) or Bologna (EC from Munich).
The Italian route has become the most popular itinerary. At the ferry ports of Venice, Ancona and Bari you can translate to the Greek mainland or to the island of Corfu. The connections from Ancona to Igoumenitsa and Patras are particularly popular – probably because they represent a good compromise between travel time and costs.
The biggest advantage of the Balkan route to Greece is that it saves on ferry costs. Ferry fees vary greatly depending on the comfort of accommodation and the travel season. They start on the route Ancona – Igoumenitsa at a good 200 euros for two adults with cars. In the peak season in a luxury cabin come together over 1000 euros together. The motorway tolls are a bit higher on the Austria-Balkan route than in Italy, which is hardly significant given the ferry costs.
The Greek highways connect the northern parts of the country with Athens and the peninsula of Peloponnese.
Maximum speed: Within towns the speed limit is 50 km / h. Out of town, there is usually a maximum speed of 90 km / h, on highways of 110 km / h. On Greek highways you may be traveling at 130 kilometers per hour.
Special traffic rules: In Greece, the 0.5-alcohol limit applies. For novice drivers who have a driver's license for less than two years, only 0.2 per mile is allowed. So even a single alcoholic drink can be too much.
Train and ferry traffic inland
A few railway lines in Greece are used up to the suburban traffic of Athens and Thessaloniki a maximum of two hours, sometimes only twice a day. The bus goes everywhere and often and is therefore the common means of transport in Greece. From Piraeus there are ferry connections to all Greek islands. At least once a day you travel to all major Cycladic islands, the Dodecanese, Rhodes, various Crete ports and the Eastern Peloponnese. Other ports with rail connections: and Alexandropoulos.
Since bicycle transport is neither possible in Serbia nor in Italian long-distance trains and only individual international long-distance trains to Italy take bicycles, offer as departure ports in Greece, the northern Italian Adriatic ports of Venice and Ancona. The departure port of Ancona will be reached by Eurocity Munich-Bologna and change to regional trains. Venice can be reached with one to two daily Eurocitys by bicycle directly from Munich.
In the Greek trains, bicycles are transported as registered luggage, in the luggage van, in accordance with the existing Regulation of TRAINOSE(GR), applicable to registered luggage. Up to 3 (long distance) or 5 (local trains) bicycles are accepted as registered luggage on each train,  provided that there is capacity in the luggage vans.
Destionations in Mainland Greece